The Summit for Recycling is Colorado's local conference focused on providing you with opportunities to network, learn from, and celebrate with other recycling, composting, reuse, and zero waste professionals.
Every year, Recycle Colorado focuses on filling every day of our conference with engaging workshops, tours, keynote speakers, and breakout sessions on the topics you want to hear about. The Summit is a great place for new and returning waste professionals to network, collaborate on ideas, and discuss the future for Colorado's recycling and composting potential. With a mix of fun, relaxing activities like the welcome reception and awards gala with live music and dancing, along with full days of sessions discussing topics such as the circular economy, organics diversion and processing, construction & deconstruction diversion, policy, and zero waste, you are sure to have an amazing time at the Summit.
The Summit rotates locations throughout the state of Colorado each year. Attendees of this conference consist of government and municipality staff from Colorado and surrounding states, local composters and recyclers, nonprofit staff, students, and producers looking to better their sustainability practices.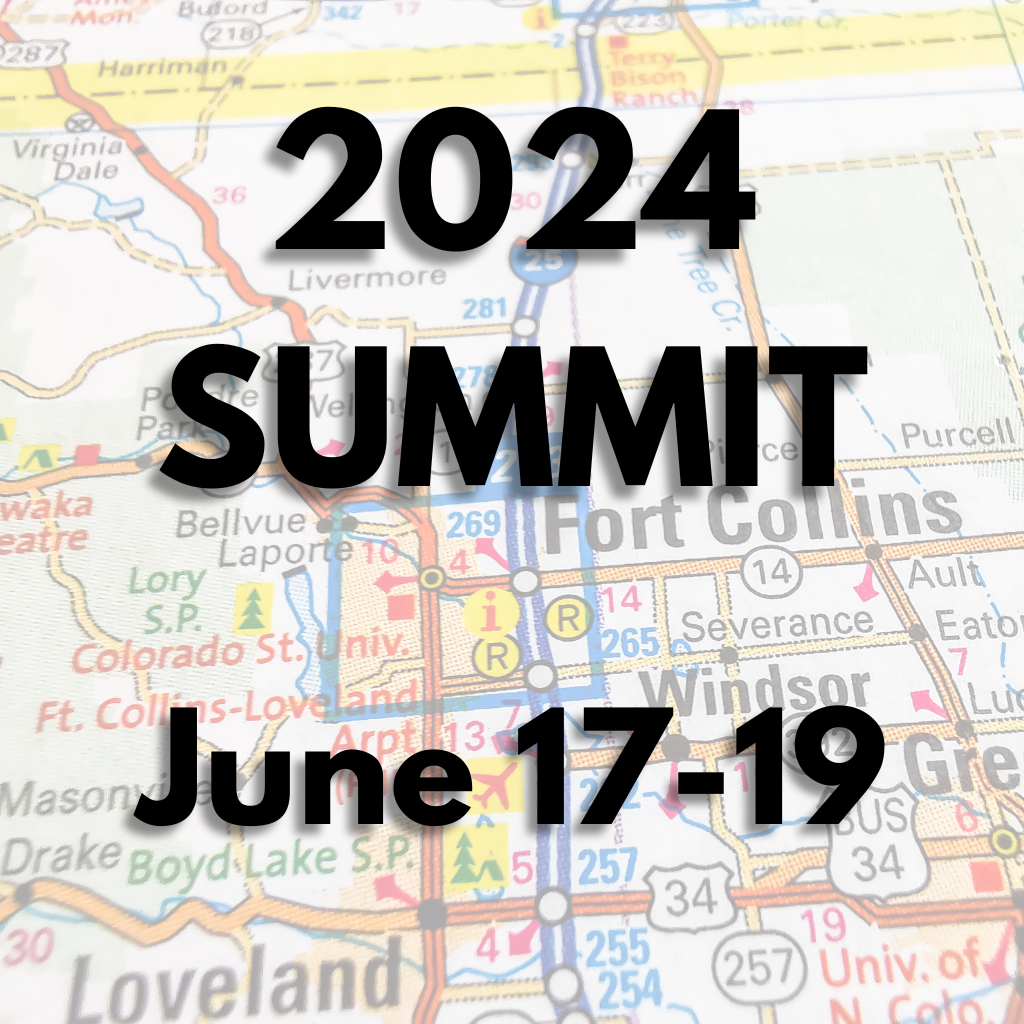 We will see you in Fort Collins for the 2024 Summit for Recycling
We are super excited to start planning this year's Summit in Fort Collins! We hope you will mark your calendars for June 17-19 at the Hilton so you can join us. As we start to look for fun new ideas, planning support, sponsorship, speakers, and more, we will be sure to keep you all in the loop.
What's the Summit like? Review last year's agenda and videos from some of the sessions to get a sneak peak at what the Summit is like. You can also look through the Events Archive to see what topics were discussed in previous years.
Are you an exhibitor or sponsor? Recycle Colorado welcomes anyone to sponsor our event and to join us each year as an exhibitor throughout the conference. This is a great way to showcase your business to Recycle Colorado members and attendees.
Are you a student or young professional looking to get involved in the waste space? Recycle Colorado is striving to increase the presence of  future leaders in the waste space at our events and in the industry. We currently offer the Future Leaders Scholarship for students who are currently enrolled in a university program to apply to to attend the conference for free. We are looking into other opportunities for engagement. If you have any suggestions or recognize any barriers to getting into the waste space, please let us know.