Meet your New 2024 Board Members!
For the 2024 year, we had an amazing line up of candidates who were eager to fill five spots on the Recycle Colorado board. Thank you to everyone that voted in this year's election. We are excited to welcome to following five candidates and their diverse perspectives onto our board next year as Recycle Colorado continues to grow!
David Fridland | Sarah Jones | Anna Perks | Rachel Setzke | Rob Writz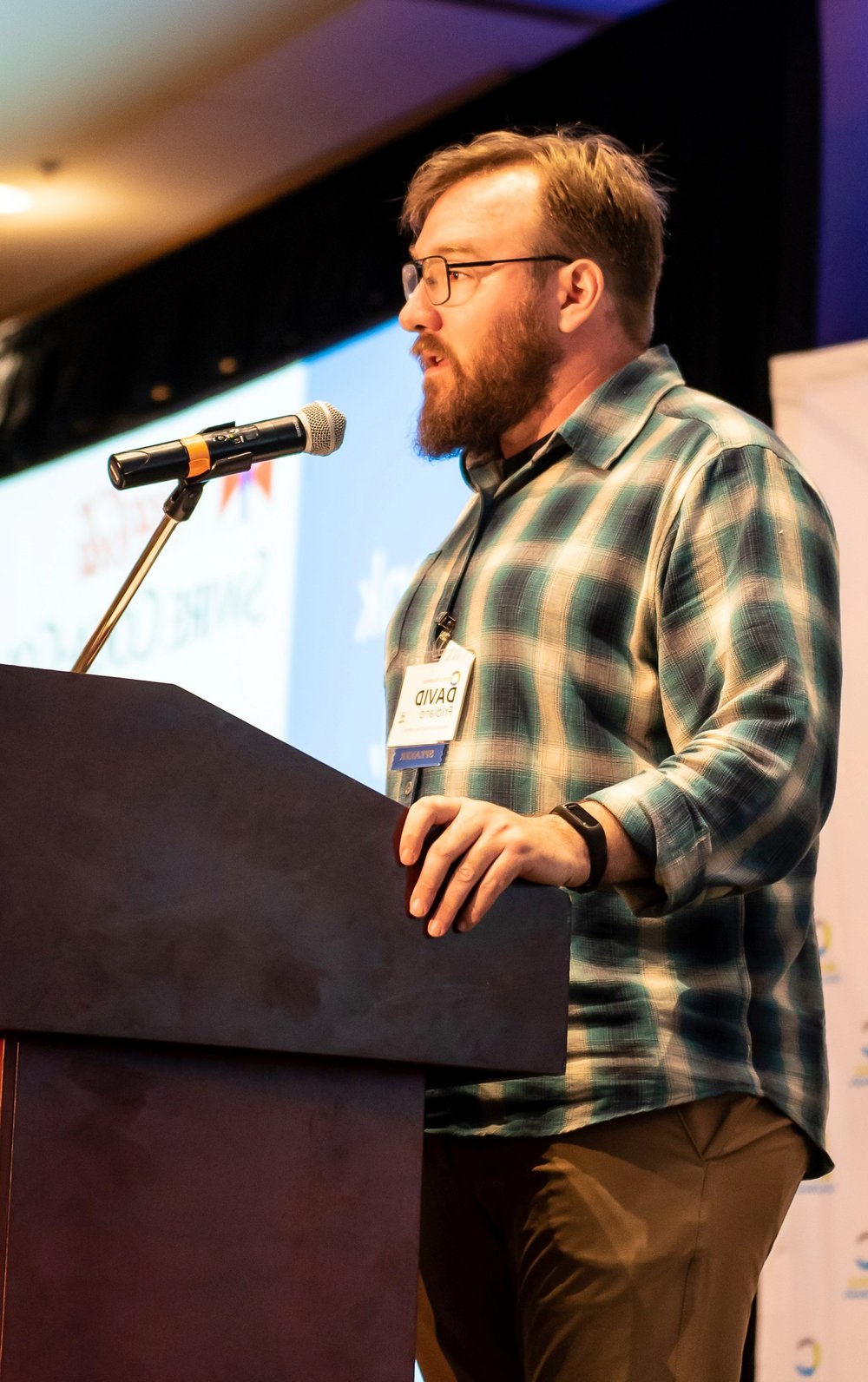 David Fridland
Denver International Airport
Denver, CO
David's Introductory Video - WATCH 

David Fridland is the Environmental Sustainability Manager at the Denver International Airport where he oversees the Waste Diversion, Air Quality, and Climate programs, with the help of his hardworking team.
He previously served as the Sustainability Maven at Eco-Products, PBC. As part of his role, David worked with large food waste generators in Colorado to implement a fully compostable bundle and divert food waste and compostable packaging from the landfill. Also, David previously worked as the East Boulder County Campaigns coordinator at Eco-Cycle, and had the privilege of working with the Cities of Longmont and Lafayette on education for their newly established residential composting programs.
David currently serves as the President of the Board of Recycle Colorado, and has been involved with this great organization since 2014.
David has been in the Zero Waste industry since graduating from the University of Colorado in 2012, and received his Masters in Public Policy from the University of Denver in 2017, where he wrote his thesis on Electronics Recycling in our state.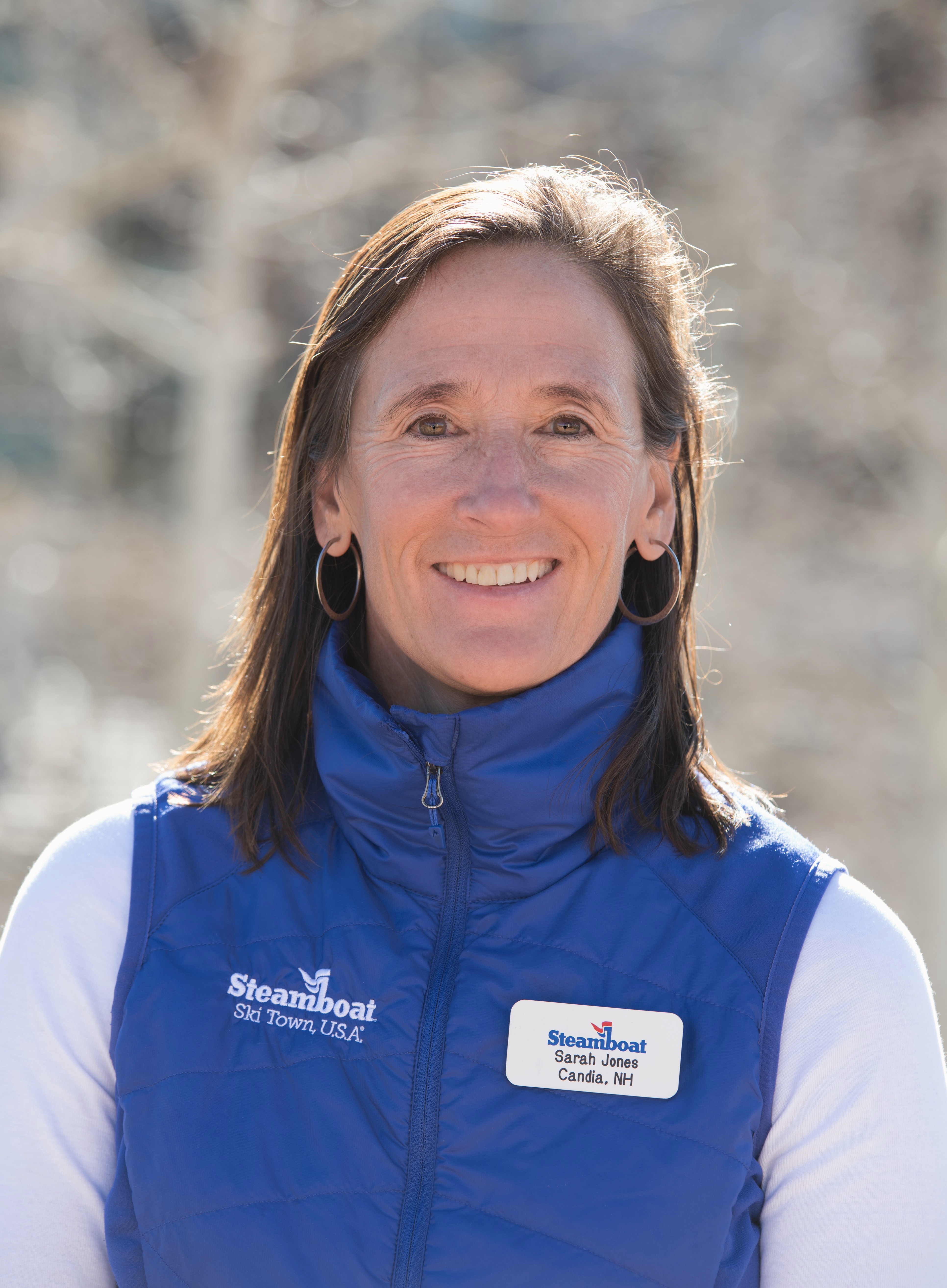 Sarah Jones
Steamboat Ski & Resort
Steamboat Springs, CO
Sarah's Introductory Video - WATCH 

 Sarah B. Jones, Director of Sustainability and Community Engagement, has more than 25 years of experience investigating, evaluating and presenting information about environmental issues. At Steamboat Ski and Resort Corporation (SSRC), she oversees operational sustainability, works with local municipalities to advance climate action, and partners with local government agencies and nonprofits on the preservation of local natural resources. Before joining the team at SSRC, Jones was Executive Director of Yampa Valley Sustainability Council for 7 years.  She has also worked as an environmental consultant, managing both the technical and administrative aspects of multi-site environmental clean-up programs. She received her B.A. in Biology, Environmental Studies from Colby College, and her M.S. in Geology, Environmental Geochemistry from University of Colorado, Boulder.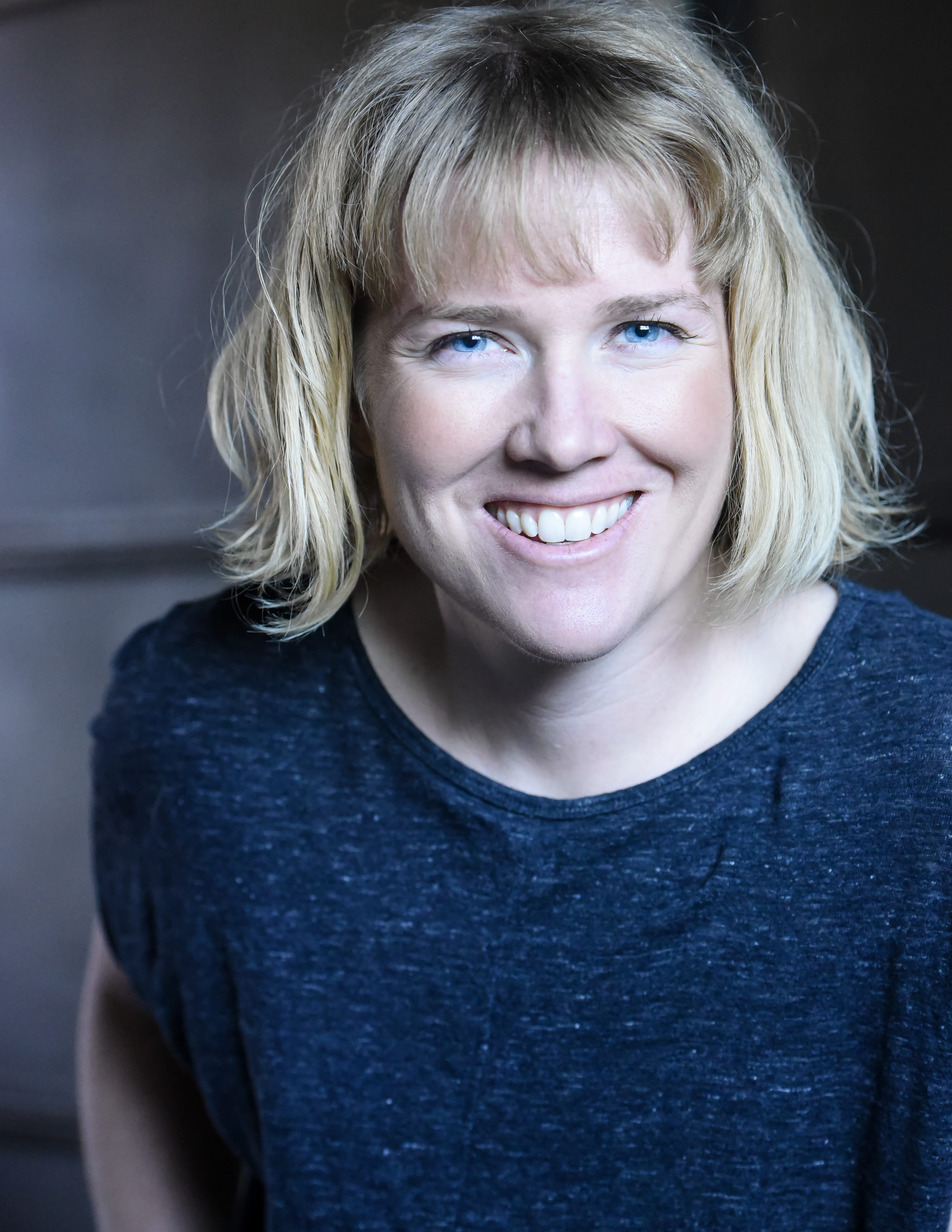 Anna Perks
Perks Deconstruction
Denver, CO
Anna's Introductory Video - WATCH 

Anna Perks founded and operates Perks Deconstruction, where she serves as an industry pioneer and subject matter expert in the construction and demolition material reuse sector. With an extensive 13-year background in waste management, business sustainability, environmental education, and business development, Anna's expertise extends beyond the operational aspects of her successful deconstruction business. She has dedicated substantial effort to research and analyze deconstruction and reuse policies across the United States. This deep understanding of policy terrain empowers her to offer the recycling industry invaluable insights and thought leadership.
Anna is a practitioner and mentor, actively helping others develop and implement programs rooted in best practices. Her ability to synthesize complex policy and operational considerations enables her to guide organizations and individuals toward sustainable solutions. Anna's affiliations within various local and national reuse and deconstruction groups further underscore her commitment to driving positive change in the construction and demolition industry through a multifaceted approach.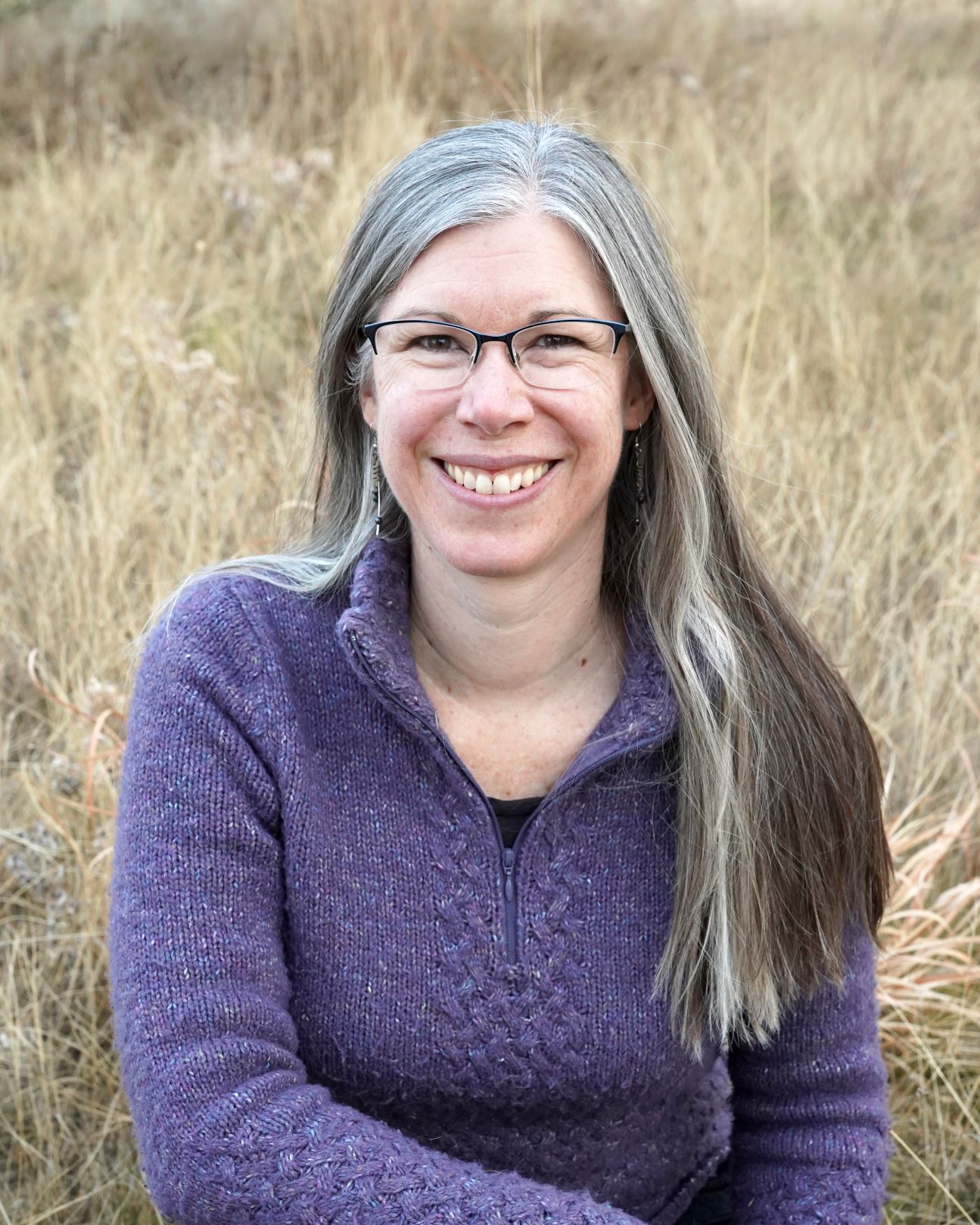 Rachel Setzke
Eco-Cycle
Boulder, CO
Rachel's Introductory Video - WATCH
Rachel Setzke (she/her) has been with Eco-Cycle since 2019. In her role as Senior Policy and Research Associate, she researches trends and best practices in recycling, compost and Circular Economy in order to support Eco-Cycle's education and advocacy work. Her work has focused on providing policy and program solutions at the community and state levels as well as studying diversion access, trends and scalable solutions across Boulder County and Colorado. Rachel is the lead author of the annualState of Recycling and Composting in Colorado Report, and co-author of the Front Range and Greater Colorado recycling and composting access assessment reports for CDPHE. Rachel has helped draft and advocate for and implement State laws including the Plastic Pollution Reduction Act, Producer Responsibility for Recycling and the 2023 compost bills. She is proud to be an active member of Recycle Colorado's Rural Colorado Working Group and Policy Committee, as well as a number of national groups working on Extended Producer Responsibility and other Zero Waste topics. Rachel has worked in the nonprofit sector for over 20 years including holding multiple roles at the Colorado Nonprofit Association where she taught member organizations about nonprofit management and advocacy. Rachel was born and raised in Boulder and, after college in Wisconsin, she returned to the Front Range where she currently resides with her husband, two teen-aged kids and cattle dog mutt.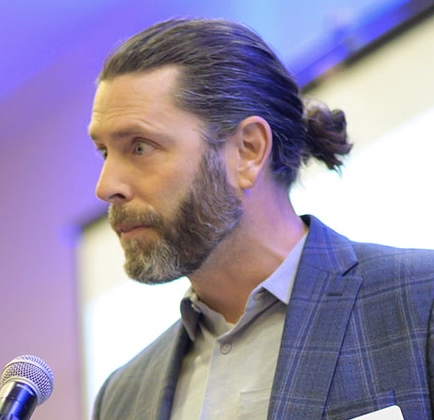 Rob Writz
AMP Robotics
Denver, CO
Rob's Introductory Video - WATCH 

Hi, my name is Rob Writz, and I am Director of Business Development at AMP Robotics. AMP Robotics is a Colorado-based company that is advancing the recovery of renewable resources by deploying next generation material recovery facilities and autonomous robot retrofits in legacy MRFs. I joined the company when it was in R&D, and before product sales. I have had many roles in the company, helping to grow us into new markets and nearly 200 employees in Colorado. My current role is to advance recycling in directions that expand supply and demand of post-consumer recycled material, and to increase the need for infrastructure. This includes MRF development with PROs, state, and local governments, working with consumer and household good companies on their packaging's 'journey' to recyclability, creating markets for nontraditional packaging, and modernizing recycling infrastructure through digital transformation. Prior to AMP Robotics I was a Product Manager at Intrado (acquired by West). My teams commercialized the core geographic technology for the world's first cellular 9-1-1 call routing systems. I served in a Partnership Development role at the US Department of Energy's National Renewable Energy Laboratory collaborating with startups and small businesses developing energy, grid, and built environment technologies. At Innosphere Ventures, I directed the incubation and early-stage financings for Colorado cleantech startups within the firm's portfolio.