Join a Council or Committee
Fill out the form linked below with your council or committee interest(s) to start receiving email updates and calendar invites for monthly and quarterly meetings.
Regional Councils
Regional councils serve a specific geographic region in the state and exist to provide access to Recycle Colorado programs and support to areas outside of the greater Denver area. Regional councils host quarterly meetings that focus on bringing information and education to members and/or updating council members on the current council action project if there is one. Participation in councils is for current Recycle Colorado members unless otherwise specified. 

The Northern Colorado Council supports Recycle Colorado members in Fort Collins, Larimer County, Weld County, and Boulder County. The council serves as a business education and outreach group, providing recycling education through social media, thank-you cards that encourage businesses to recycle, and quarterly presentations on important topics. In 2021 presentations focused on local Colorado end-markets and in 2022 focus on upcoming state and local plastic bans and how they will affect our Northern Colorado communities. Join this passionate group today!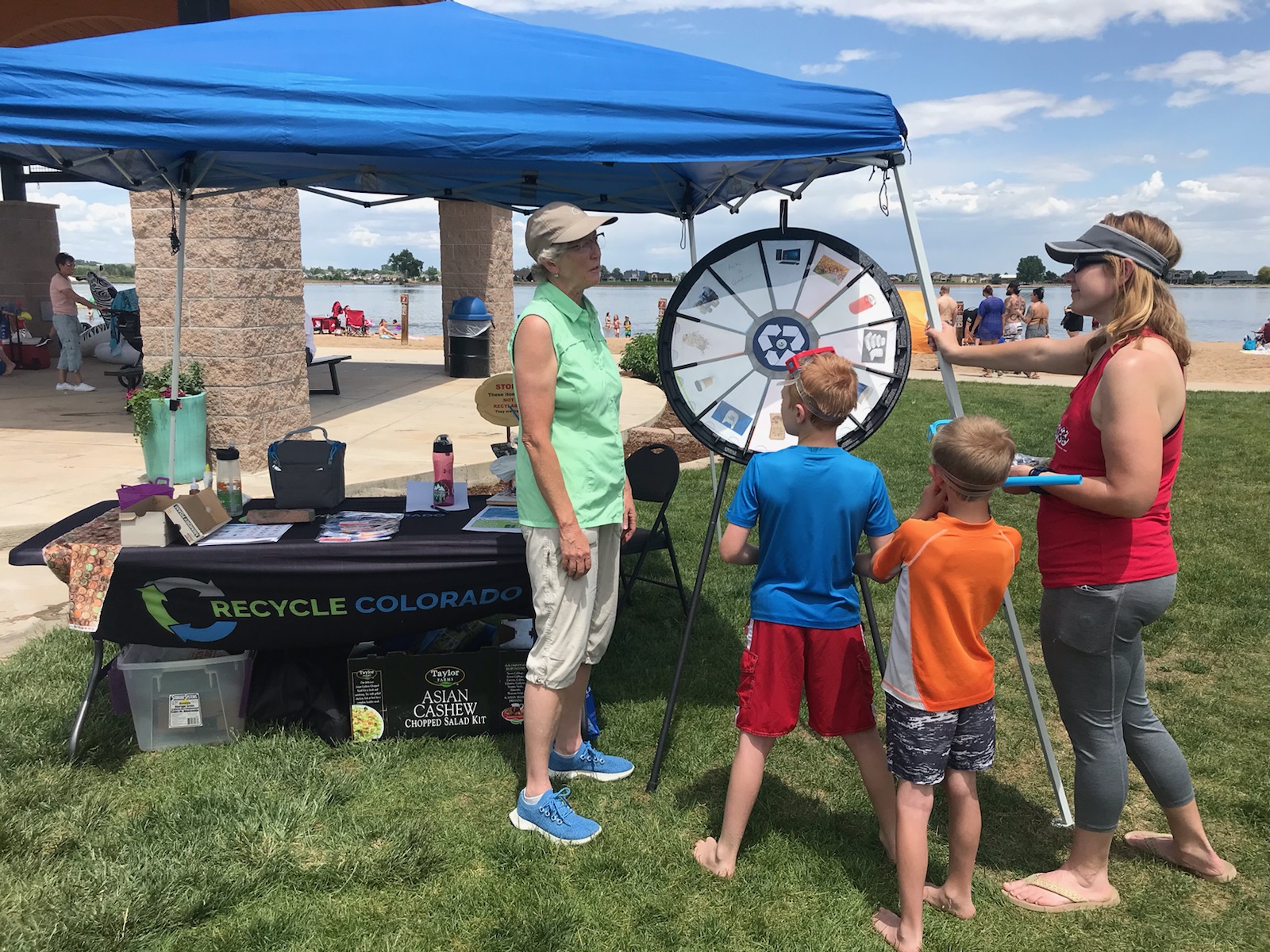 Chair: Becca Walkinshaw, Republic Services
Vice Chair: Amy Randell, Circular Colorado
Recorder: Email us if you are interested in this role!
Board Liaison: Charlie Kamenides, City of Longmont & Neil Noble, Republic Services
The Western Slope Council serves multiple counties including, but not limited to, Delta, La Plata, Mesa, Montrose, San Miguel, Ouray, Pitkin and Gunnison. This council has explored a public awareness campaign to inform the public about the importance of recycling and composting to preserve a clean, green Western Slope, including a centralized database (app and website) that provides information on which materials can be recycled or composted and where to take them.
Chair: Jeff Purdy, Capco
Vice Chair: Jennifer Richardson, Mesa County Solid Waste
Recorder: Email us if you are interested in this role!
Board Liaison:Jennifer Richardson, Mesa County Solid Waste & Melissa Kirr, Walking Mountains Science Center

The Rural Recycling Policy Committee is a branch of the policy committee that acts as support and a voice for our rural communities in Colorado. Everyone is welcome to attend these meetings. If you would like to improve recycling and composting in these areas, please feel free to join a meeting. If you have questions, please email Monique DiGiorgio or Sarah Jones.
Subject-Matter Councils
Subject-matter councils are formed specifically to focus on advancing infrastructure, end markets and policy for a specific material, industry or subject matter. The council brings together stakeholders that have a vested interest in this specific issue. 
Join us during your lunch hour to network, learn, and have fun with the Recycle Colorado membership! Each month we will host a member spotlight presentation which will allow you to learn about the various industries and recyclers across Colorado. We will be celebrating achievements and milestones within everyone organization, sharing what's in store for Recycle Colorado, and creating a space to share challenges and brainstorm solutions. All members and nonmembers are welcome to join. If you are interested in presenting, please send us an email.
The Colorado Composting Council works to grow market-driven compost infrastructure and or capacity, create and drive end markets requiring standards for use and drive local and state policies requiring the use of organic recovery and compost. The compost council has developed a strategic plan and is working diligently on multiple projects. This council is also associated with the U.S. Composting Council.
Why you should become a COCC Member
Co-Chair: Dan Matsch, Eco-Cycle
Co-Chair: Monique DiGiorgio, Table to Farm Compost
Financial Liaison: Julie Mach, Elements Mountain Compost 
Recorder: Naomi Curland, Sustainable Resilient Longmont
Board Liaison: Jessica Lally, City and County of Denver

The C&D Council promotes the increase of end markets for C&D material in Colorado. The council has prioritized C&D materials by economic value and researched end markets for the five most valuable materials with no end markets in Colorado. Read the 2019 final report (PDF)
Chair: Emily Freeman, City of Boulder
Vice Chair: Emily Wilson, Greensheen Paint
Recorder: Ryan Call, Eco-Cycle
Board Liaison: Jonathan Wachtel, City of Lakewood & Mellik Gorton, CDPHE 

The Recycle Colorado Policy Committee works on local and state policy to advance waste diversion through reuse/remanufacturing and composting. Check out the Policy page to learn more about this group and the work they have been able to do.
Chair: Randy Moorman, Eco-Cycle
Vice Chair: Jenifer Freeman, Swire Coca-Cola
Vice Chair: Brandy Moe, Recycle Colorado Board Member
Recorder: Nick Wilson, West Highland Management 
Board Liaison: Alicia Archibald, City of Steamboat Springs & Jonathan Wachtel, City of Lakewood