The Journey of Recycling Starts with Colorado's Young Artists
The 15th Annual Recycle Colorado Poster Contest kicked off in April this year and was a huge success! This years theme was "The Journey of Recycling" which asked students to help us "paint the picture" of how our recyclables can become new products. We received over 100 poster submissions from students all across the state. It was amazing to see such a diverse range of mediums used in each piece of artwork. Some students went above and beyond and used recyclable materials to make their artwork, which aligned perfectly with this year's theme.
This year's contest was special because Colorado House Representative, Lisa Cutter, was able to join us as a guest judge. With Rep. Cutter's results, winners were selected, and invited to join her, the Recycle Colorado team, the First Gentlemen, and Governor Jared Polis at the Bill Signing for HB22-1355 and HB22-1159 in Evergreen, CO on June 3rd. The winners names, grade and schools were announced by the First Gentlemen at the event. We are so thankful to our officials for sponsoring and signing these monumental bills and allowing our contest winners to be at the event. This helped "paint the picture" that our leaders are determined to make recycling more accessible for future generations while also making Colorado a sustainable state for the future of Colorado's youth.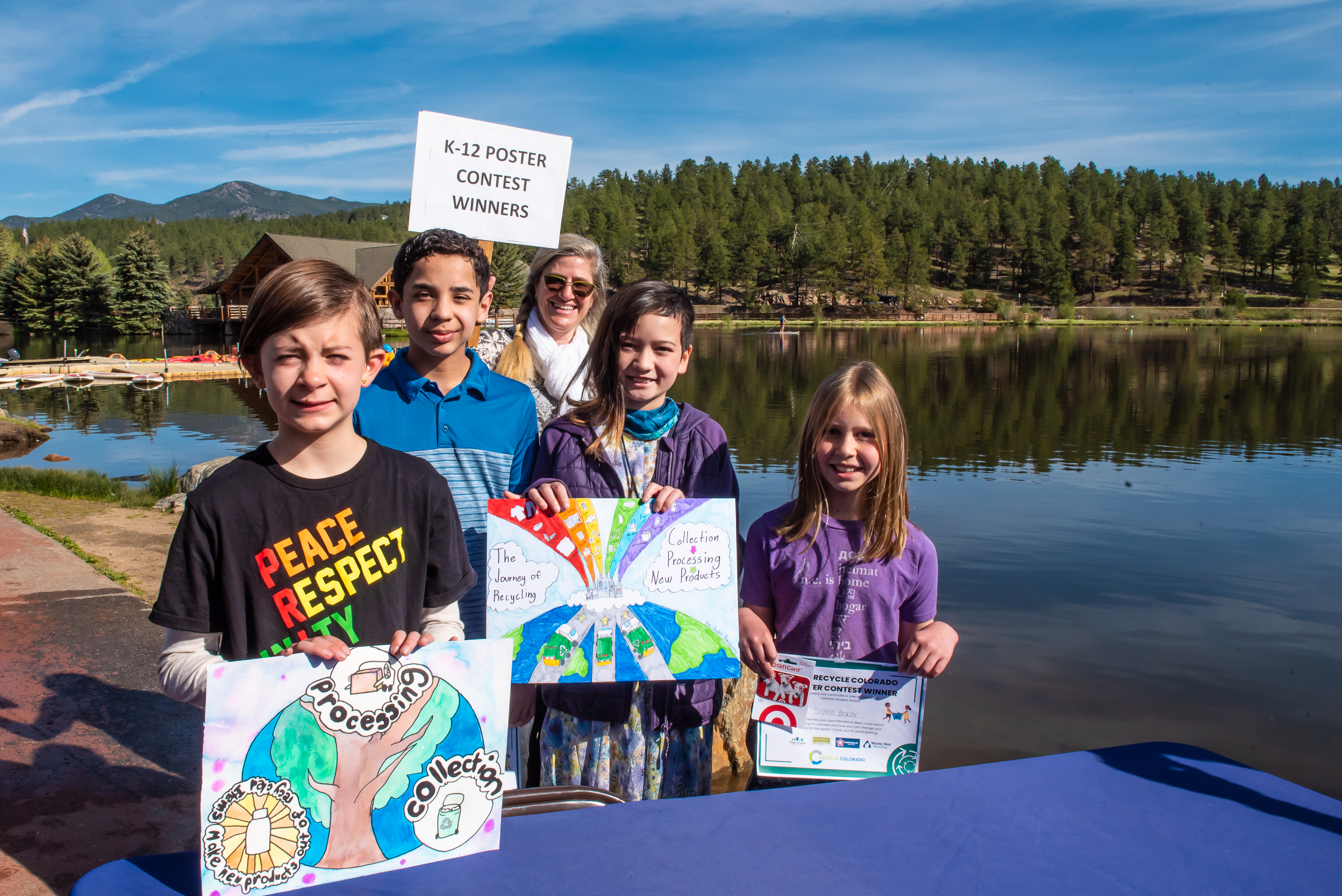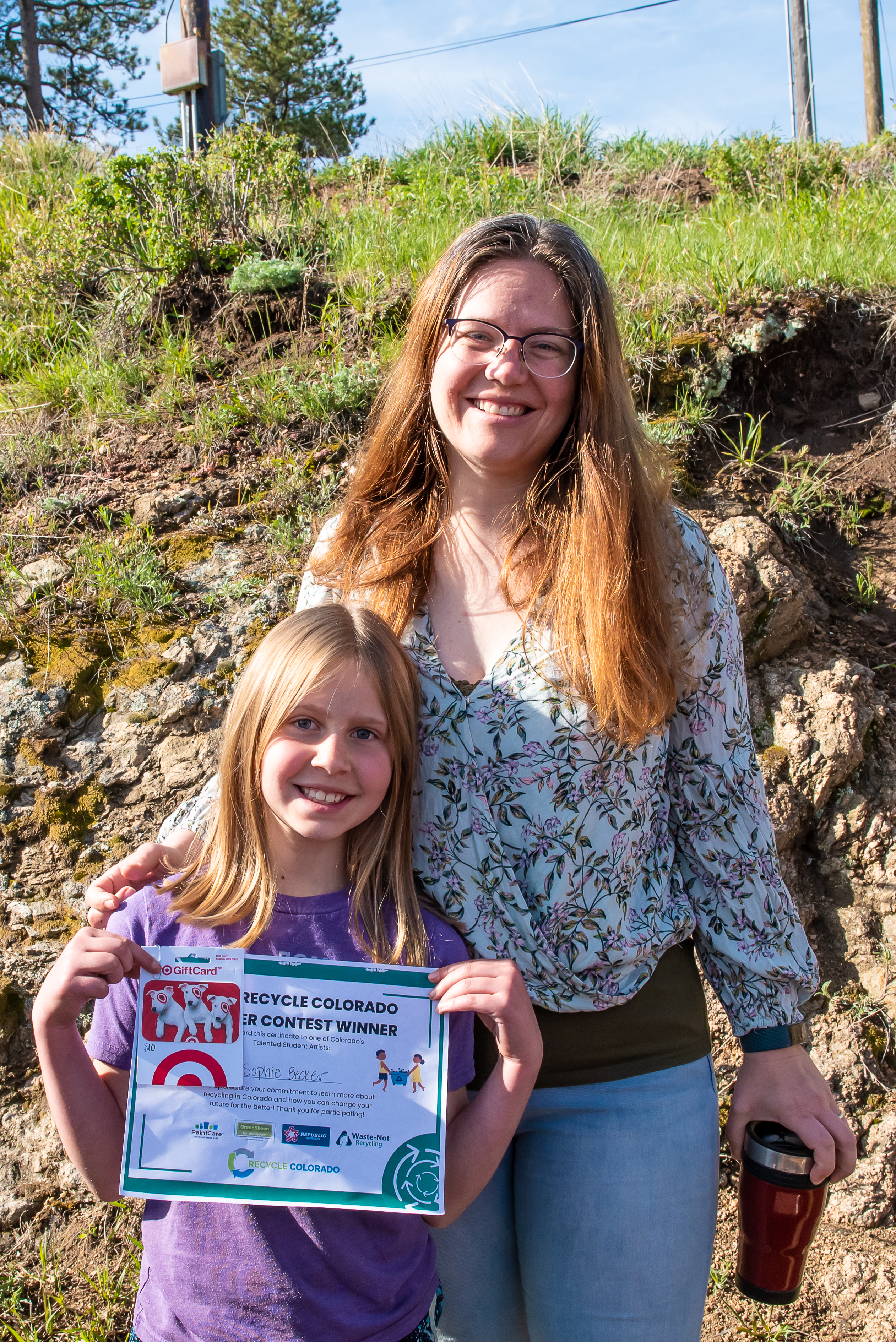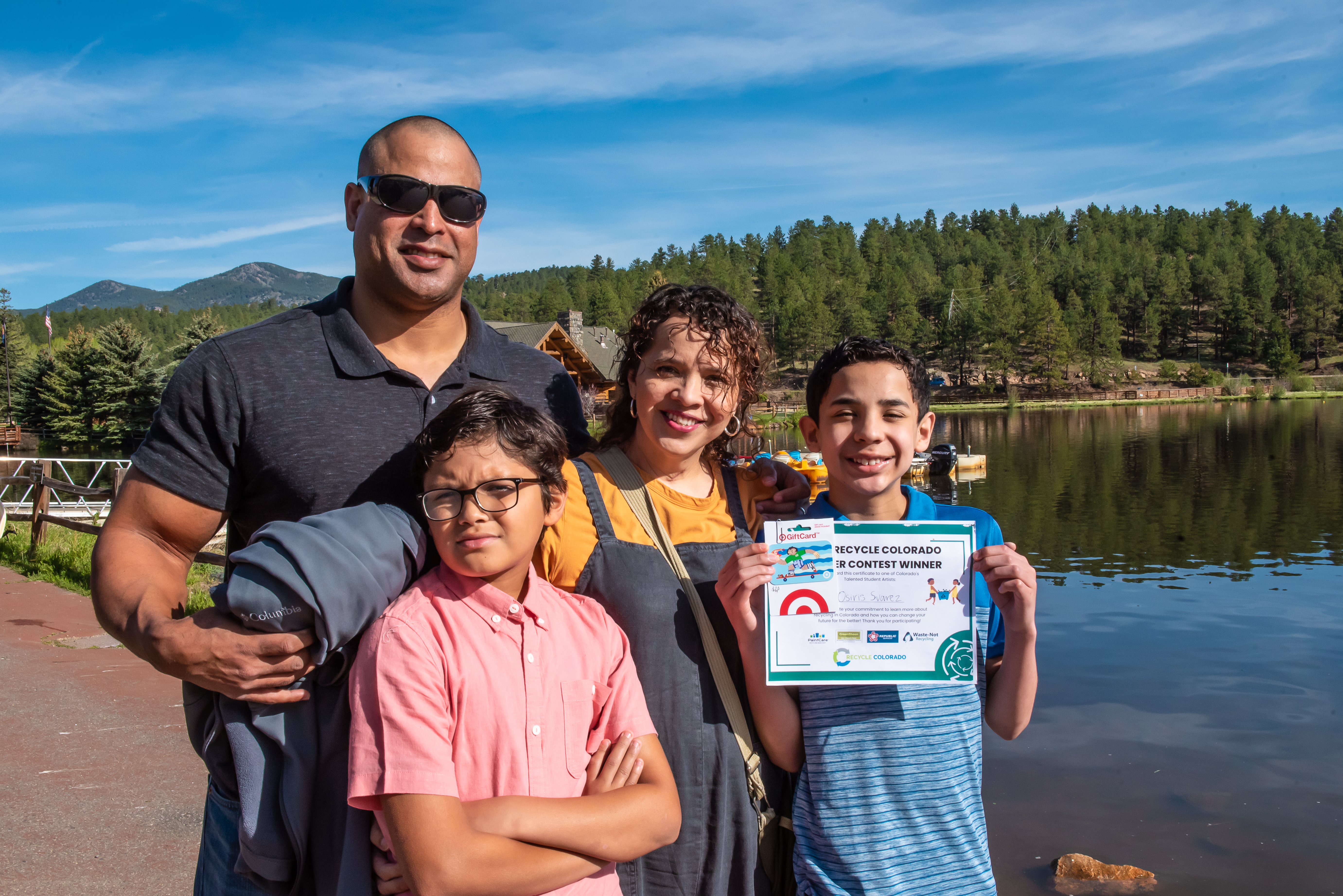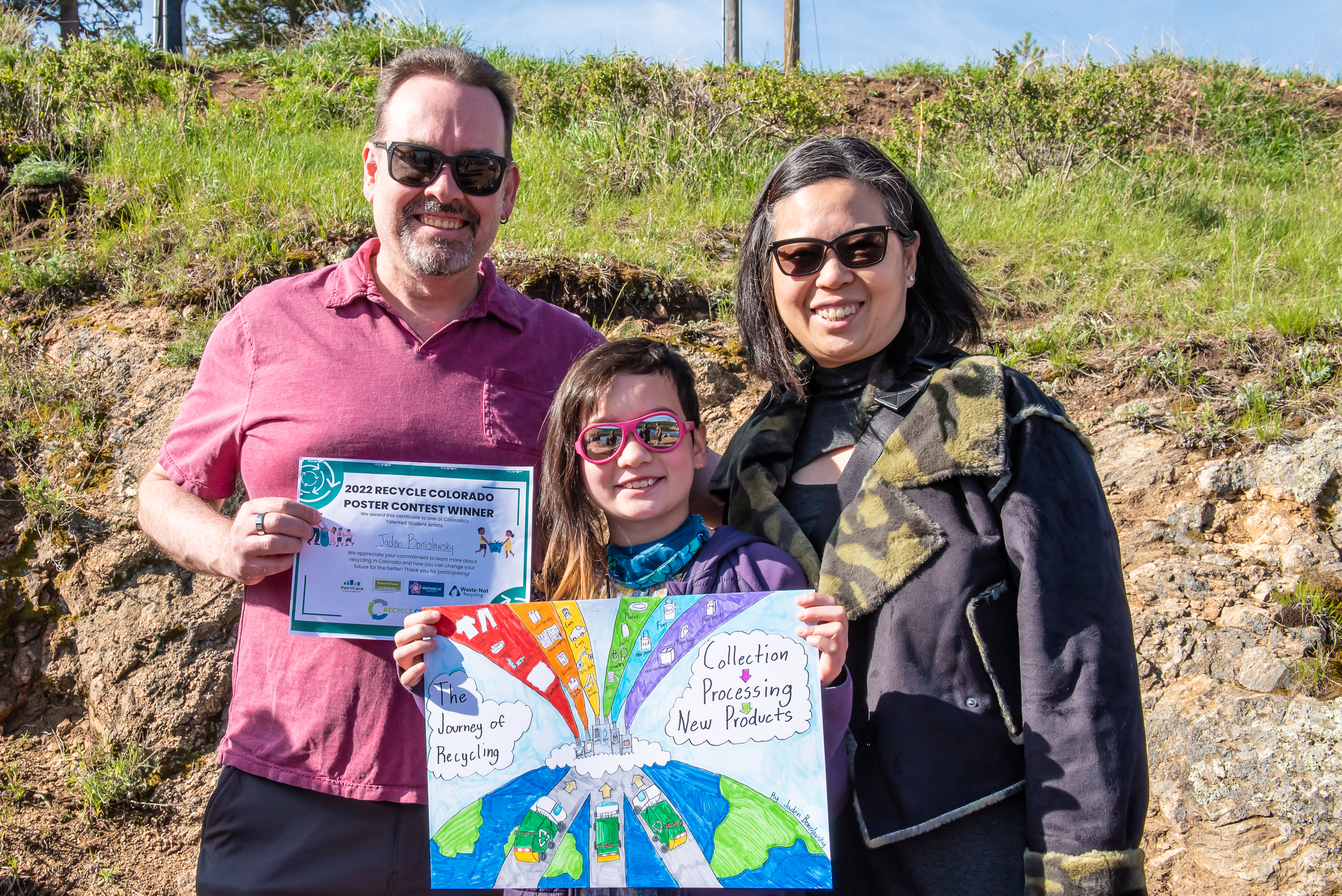 This year we decided to select four first place winners and three second and third place winners to receive gift cards, 10 winners total. Teachers of the first place winners also received a gift card in which they can use for supplies for their classrooms during the next school year. This was all made possible by this year's sponsors: GreenSheen Paint, PaintCare, Republic Services-Denver, and Waste-Not Recycling. Additional a special thanks to Recycle Colorado Board Member, Emily Wilson, for her help with organizing and making this year's contest possible.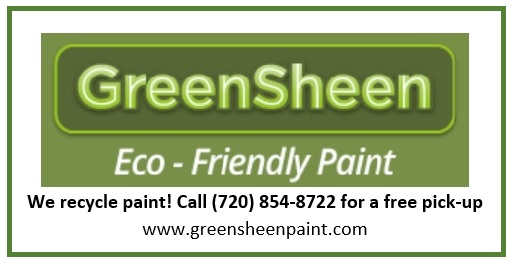 Recycle Colorado's 2022 Poster Contest Winners
1st Place Winners
Lucas Filippini, 2nd Grade - Eisenhower Elementary School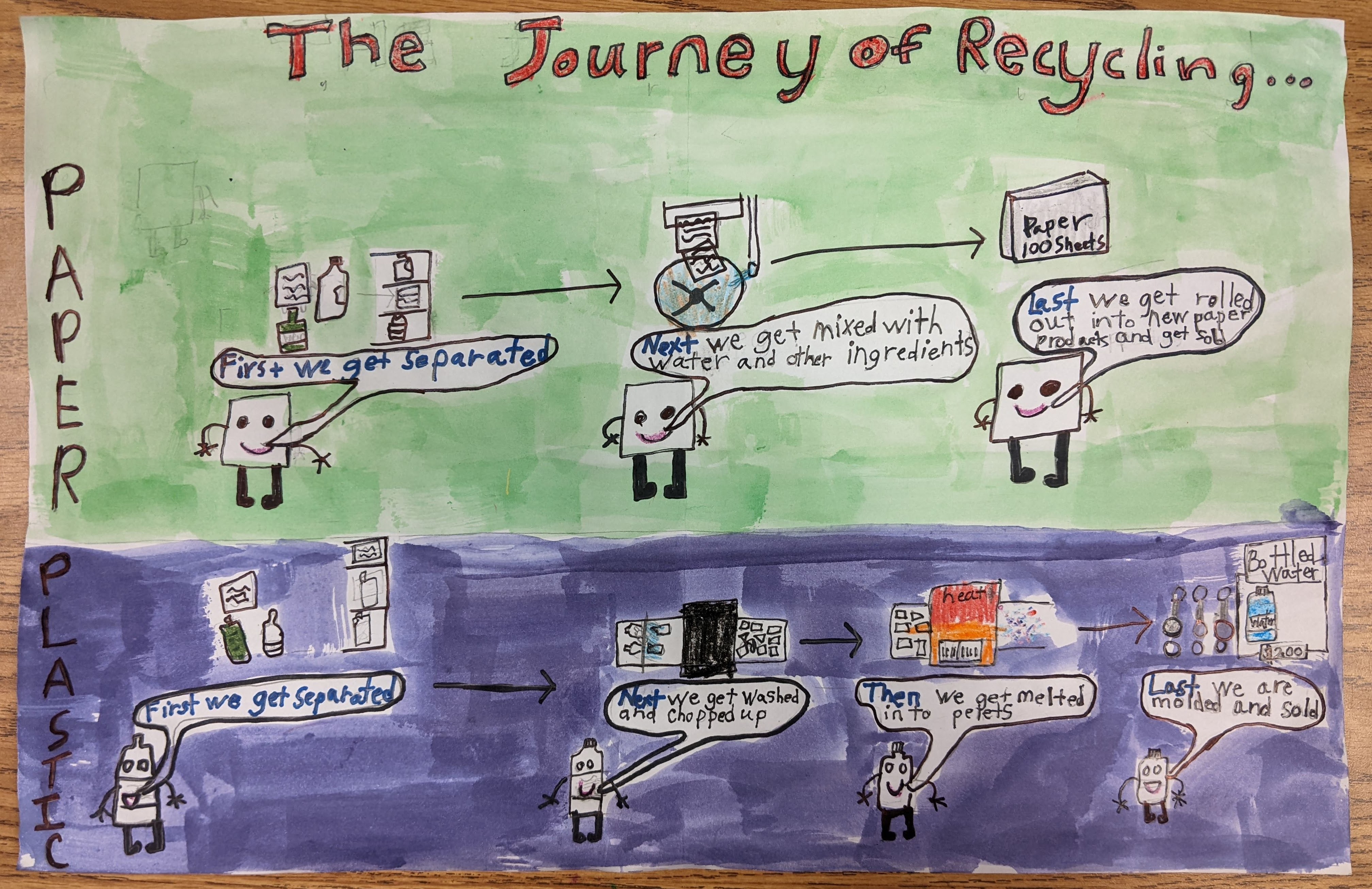 Jace Mayano, 4th Grade - Arvada K-8 School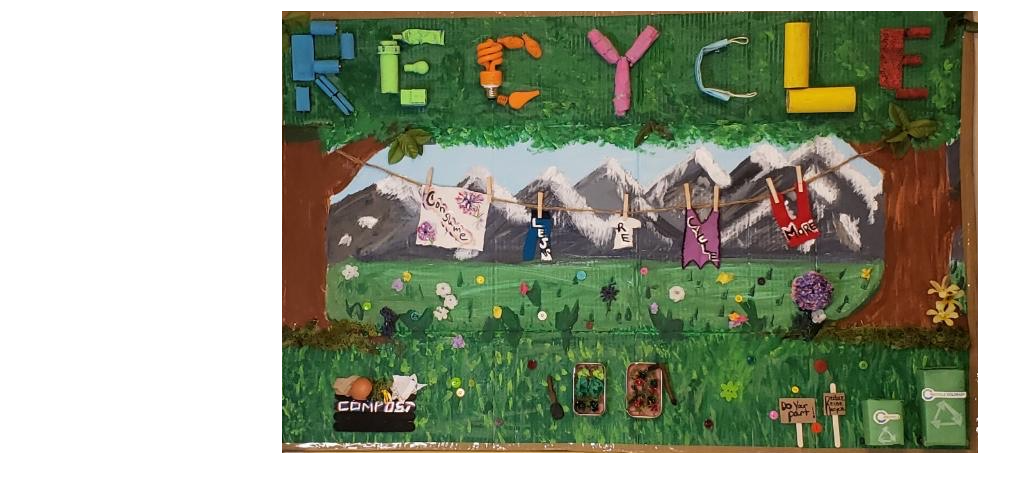 Saya Sandoval, 5th Grade - Parmalee Elementary School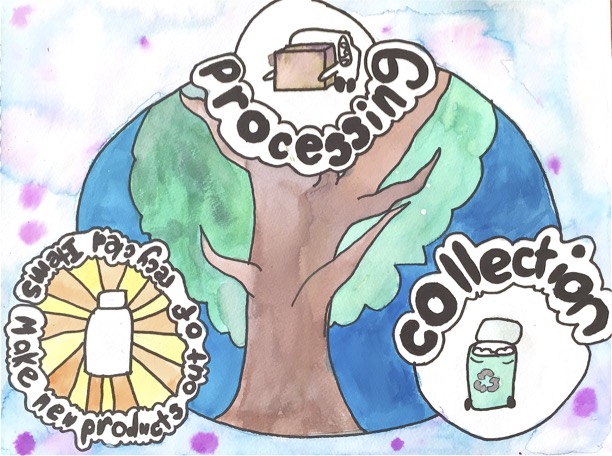 Donniven De La Cruz, 7th Grade - Aurora Online School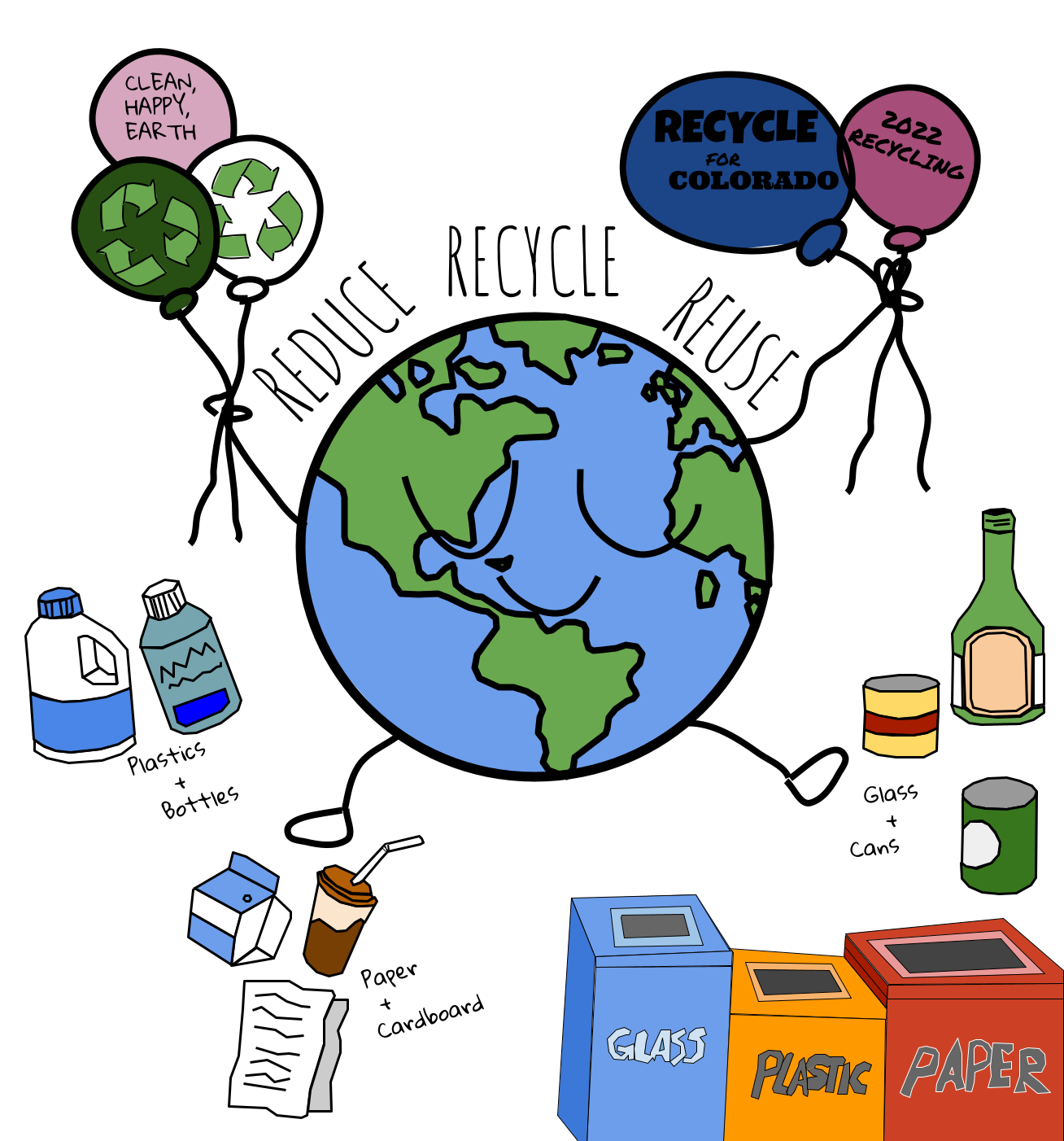 2nd Place Winners
Eliana Rivas Amaya, 1st Grade - Aurora Online School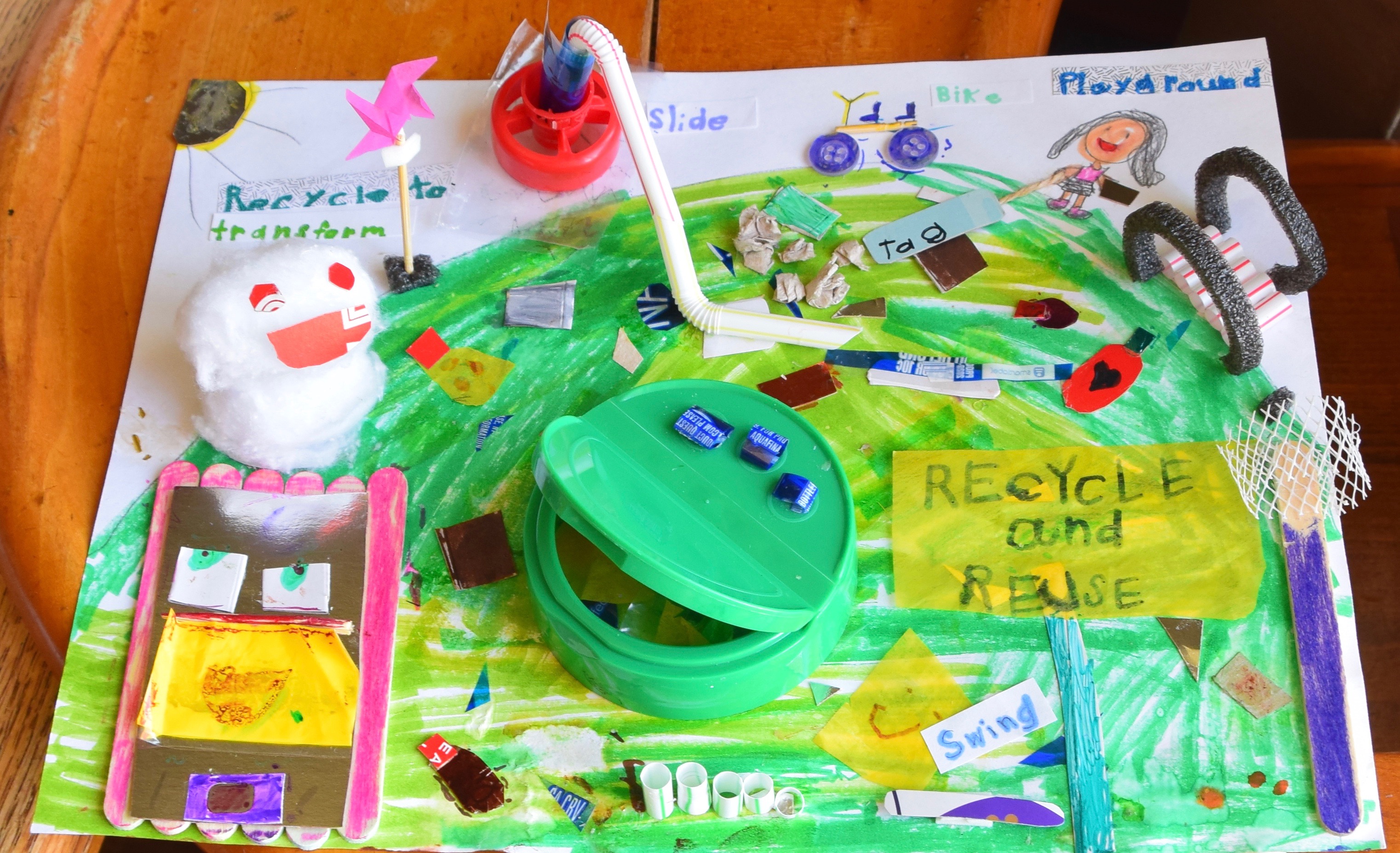 Jaden Bonislawsky, 4th Grade - Westwoods Elementary School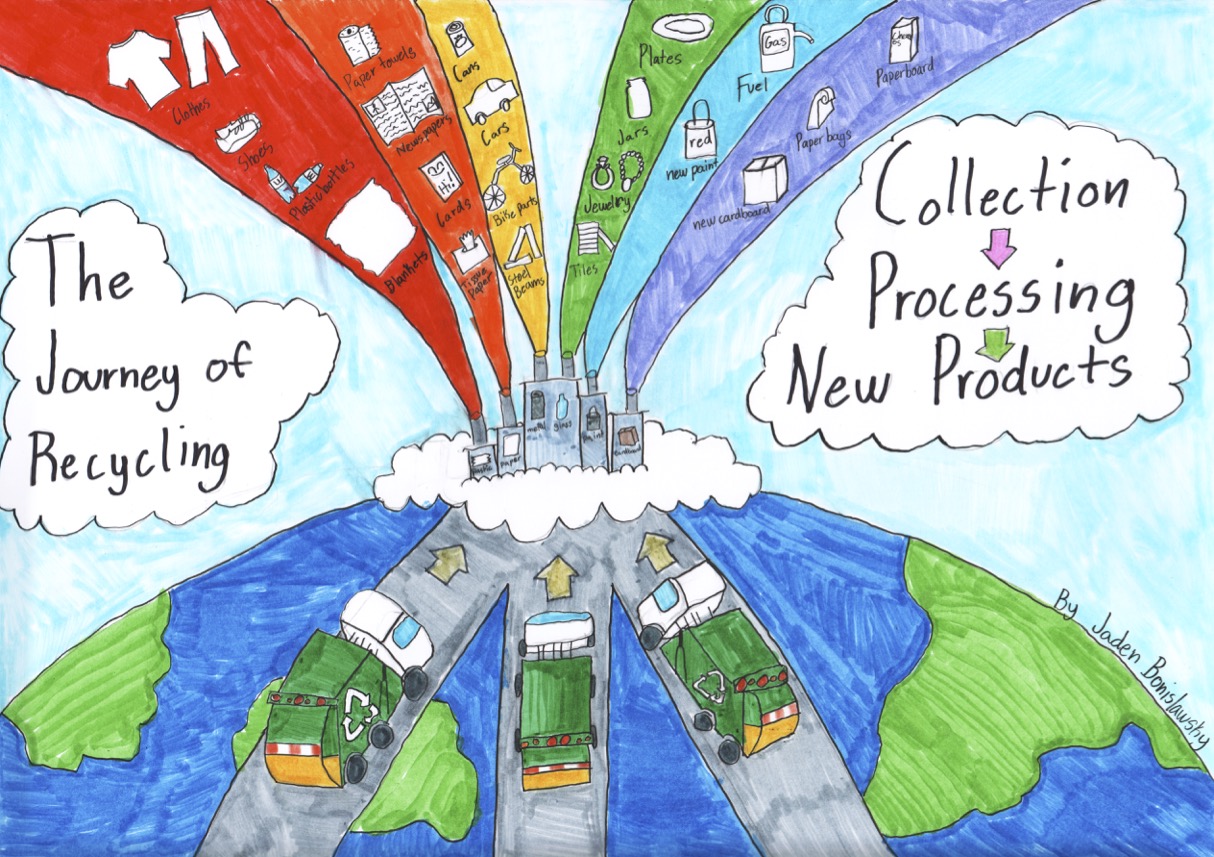 Calissa Buckingham, 6th Grade - Altona Middle School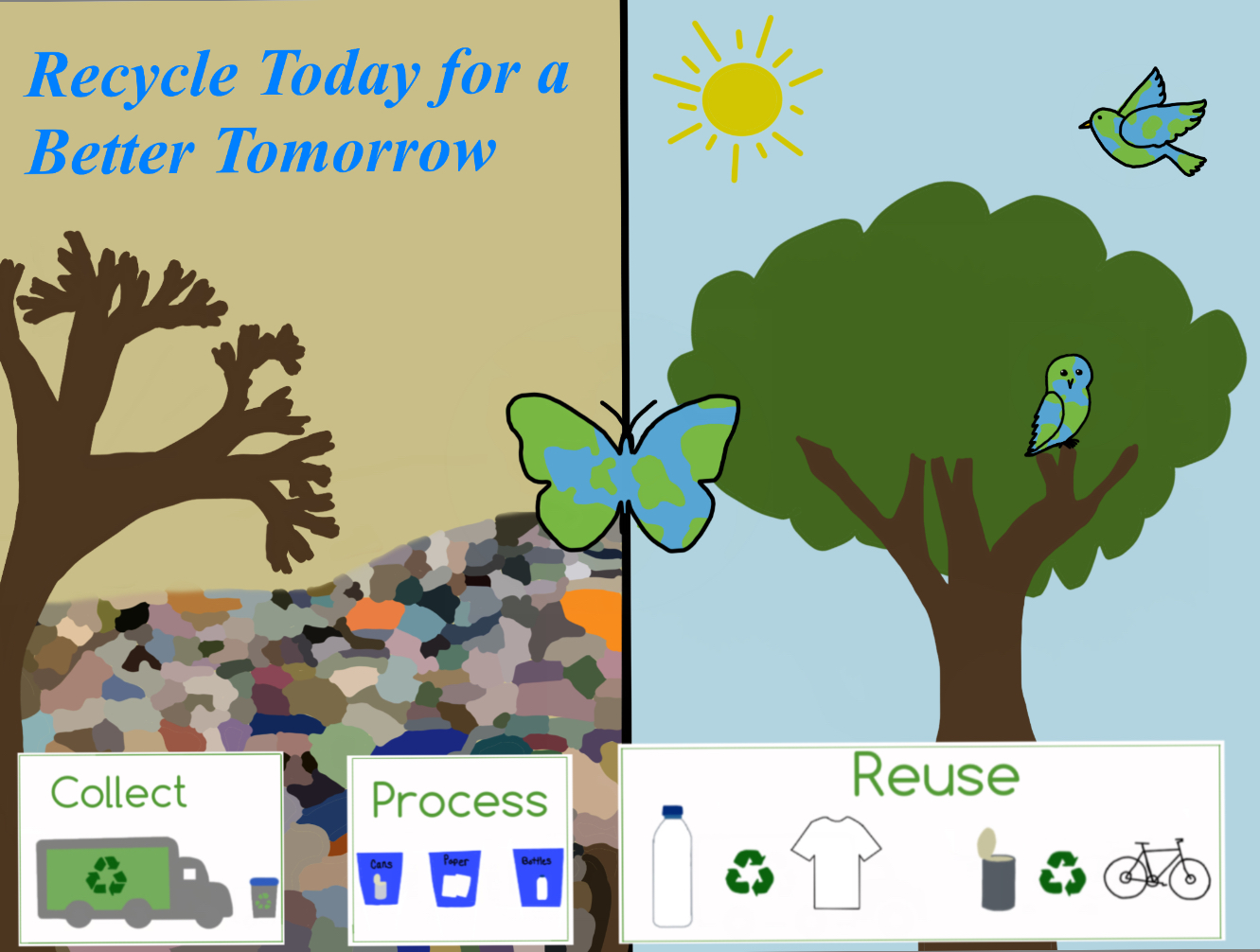 3rd Place Winners
Willow Littman, 2nd Grade - Eisenhower Elementary School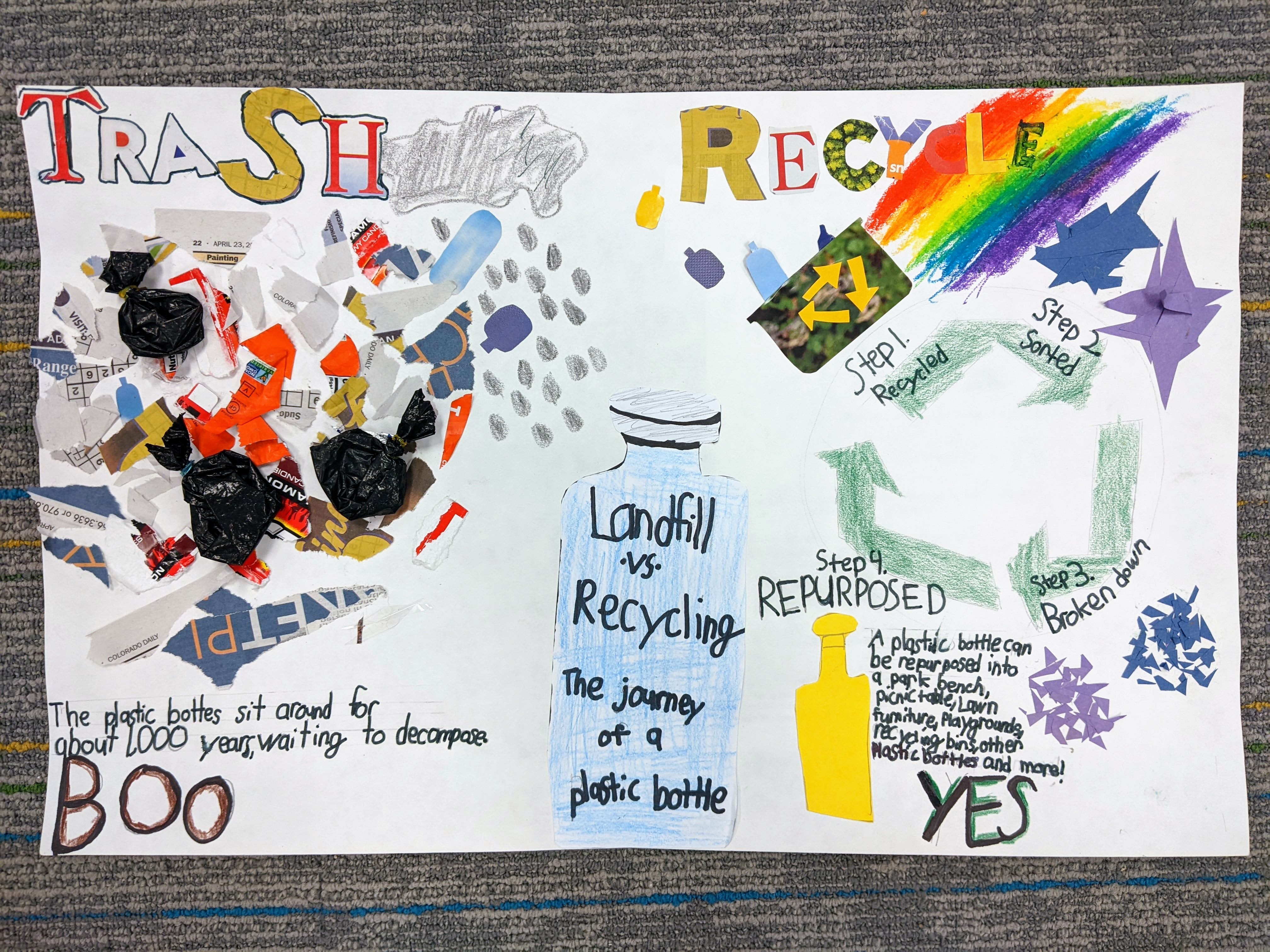 Delita D'Esposito & Sophie Becker, 4th Grade - Eisenhower Elementary School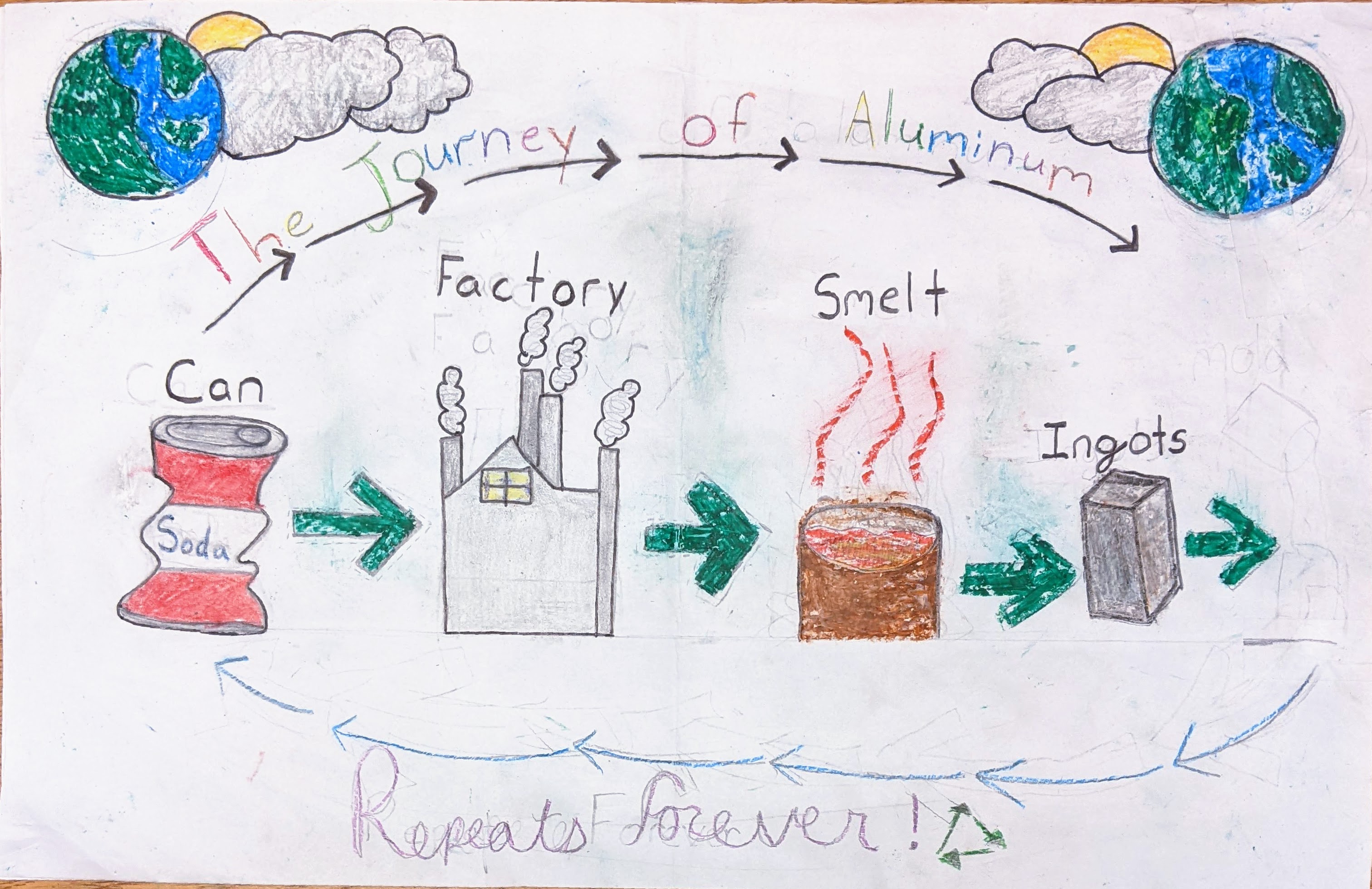 Osiris Suarez, 5th Grade - Aurora Online School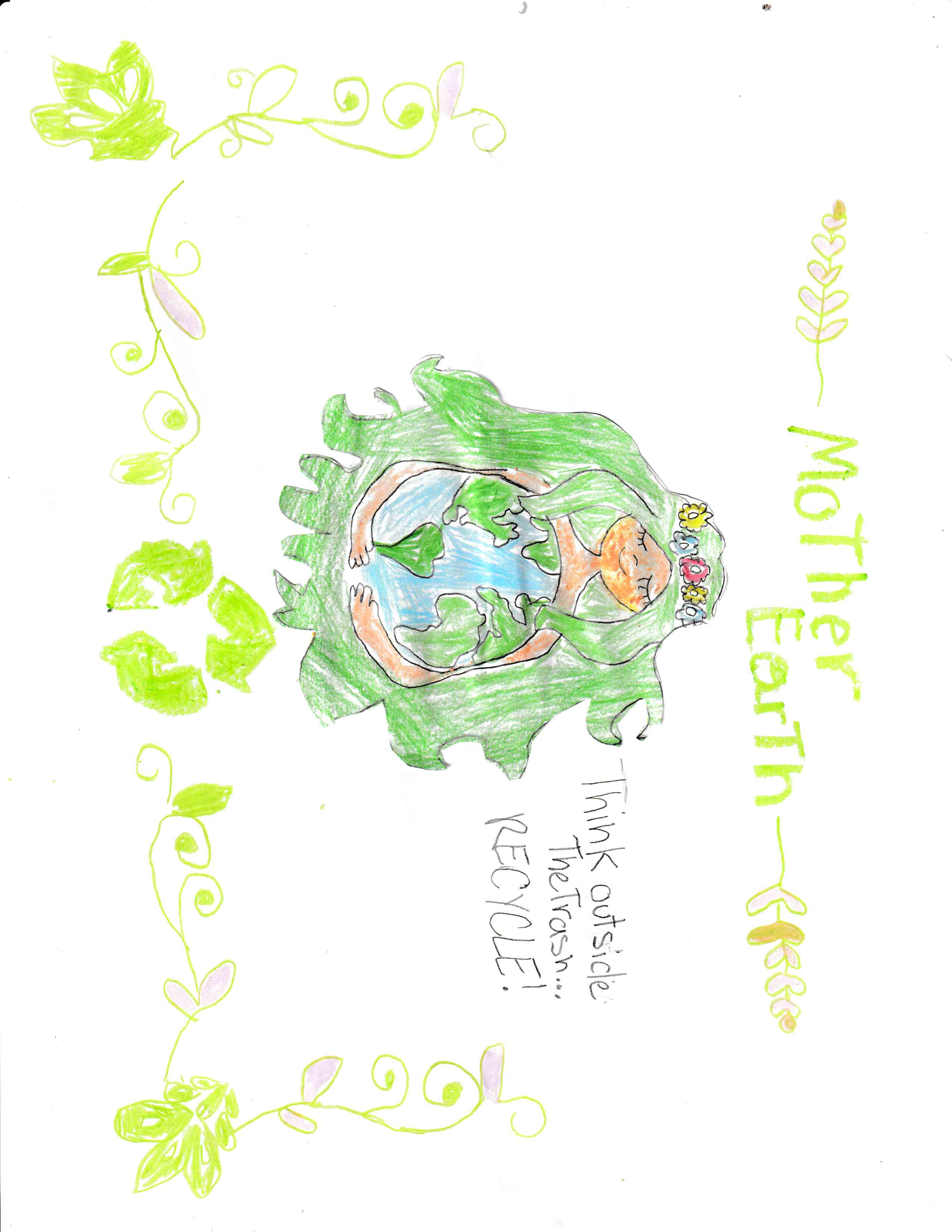 Share this post: