Recycle Colorado finds success with multi-family recycling pilot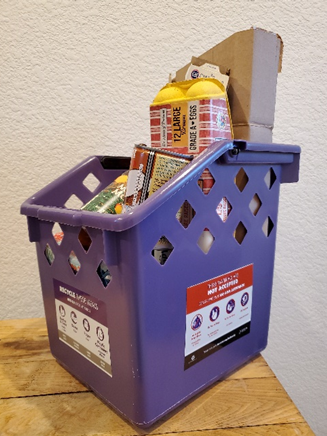 Recycle Colorado completed a six-month free recycling pilot for eight downtown Denver apartment buildings in May 2020. The goals of the pilot were to assess how much material could be captured by adding single-stream recycling and to understand the barriers to implementing and managing recycling services for apartments. Increasing access to recycling for multi-family complexes could contribute significantly to Denver's goal of 50 percent waste diversion by 2030. The City's Solid Waste Management Division estimates that approximately one-third of the city's population live in multi-family complexes that are not eligible for city recycling collection services.
By partnering with Swire Coca-Cola, Coca-Cola North America, and the Safeway Foundation, Recycle Colorado was able to offer assistance to property managers to implement recycling and provide recycling education to tenants. At the completion of the six-month pilot, the eight apartment buildings (representing 152 rental units) collected 239 yards of recycling (the equivalent of 112 pickup truck loads). All properties continued with their recycling collection programs after the pilot concluded.
Since space constraints in downtown Denver presented a challenge for placement of recycling dumpsters, four of the eight apartment buildings received door-side recycling collection. Comparing two different recycling collection methods (door-side recycling and outdoor shared recycling dumpsters) provided an excellent opportunity to compare recycling collection methods.
Recycle Colorado found that a modified door-side collection model was the best option for providing individualized communication and education. The model also mitigated the majority of space constraints, attained the lowest contamination rates (only 2.76% during the pilot), and offered a reasonable cost option for a highly successful multi-family recycling program.
Read the final report: Multifamily Complex Recycling Pilot (PDF). Watch a five-minute overview of the project. For more information, contact Laura Levesque.
Share this post: