Welcome Your New 2022 Board Members
The results from the 2021 board election are in! We are happy to welcome 6 wonderful candidates onto our board for the 2022 year. Our current board members will be joined by Alicia Archibald, Tim Broderick (who will be serving one year in place of a departing member), Melissa Kirr, Neil Noble, Jennifer Richardson, and Jonathan Wachtel.
The following will be your 2022 Recycle Colorado Board of Directors
Alicia Archibald, Kessler Consulting

Sarah Jones, Steamboat Ski




& Resort Corporation

Neil Noble, Republic Services Denver

Tim Broderick, Boulder County

Charles Kamenides, City of Longmont

Jennifer Richardson, Mesa County Landfill

Monique DiGiorgio, Table to Farm

Melissa Kirr, Walking




Mountains Science Center

Thomas Sisnroy, Molson Coors




Beverage Company

Jenifer Freeman, Swire Coca-Cola

Jessica Lally, City & County of Denver

Jonathan Wachtel, City of Lakewood

David Fridland, Eco-Products, PBC

Randy Moorman, Eco-Cycle, Inc.

Emily Wilson, GreenSheen Paint
Meet Your New Board Members!
Alicia Archibald, Kessler Consulting (Colorado Springs, CO)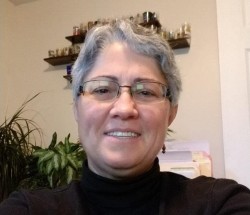 Alicia Archibald, has been developing partnerships and assisting communities throughout Colorado for over 25 years. Alicia's love for people and systems thinking has assisted businesses, nonprofits, military communities, and municipalities with sustainability initiatives to include recycling, environmental management, and zero waste strategies. Alicia's analytical mind primes her for the work she enjoys which includes research, strategic planning, waste composition studies, data analysis and technical writing. Recycling has been a part of Alicia's way of life since her childhood at the farm in Texas, where she enjoyed watching her dad  use random scrap metal to create new tools. 
---
Tim Broderick, Boulder County (Boulder, CO)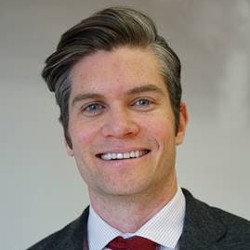 Tim is responsible for the implementation and support for Boulder County's Office of Sustainability, Climate Action and Resilience's circular economy work. He works on a regional and state level to help shape policy and planning. He leads up the county's EPA pollution prevention packaging pilot, sustainable food and ag. fund, Restore Colorado and future consumption based emissions programming. Prior to working for the county Tim was in higher education at both Colorado State University and Temple University leading sustainable efforts for 10 years. During his time at Colorado State University he managed one of the state's first composting facilities and helped the university achieve the world's first platinum sustainability rating.
---
 Melissa Kirr, Walking Mountains Science Center (Avon, CO)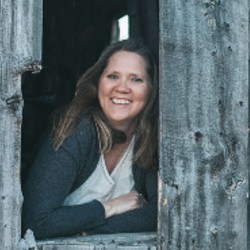 Melissa Kirr is the Senior Programs Director of Sustainability at Walking Mountains Science Center in Avon, CO. She currently works at a local, regional and global level on a variety of sustainability initiatives. In her role at Walking Mountains, she is responsible for the oversight of sustainability-focused programs and projects that include Energy, Climate Action, Actively Green Sustainable Business Training and Certification, Waste Diversion and Zero Waste programs, and Mountain IDEAL Sustainable Destination. She has spent the past 18 years working in the non-profit sector, specifically the environmental and sustainability realms. She holds degrees in Forest Resource Management from Penn State University and the University of Montana. She is currently the chair of the Pollution Prevention Advisory Board and served on the PPAB Assistance Committee for five years. Melissa has been a member of Recycle Colorado since 2012 and received the Recycler of the Year award in 2018. She also volunteers her time to food equity projects, serves on the board of Cloud City Conservation Center, and cheers on her daughters in their many extracurricular activities.
---
 Neil Noble, Republic Services (Commerce City, CO)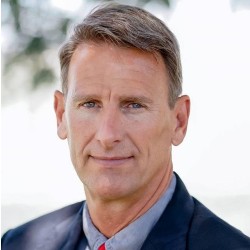 I originally come from a background of Environmental Sustainability with a focus on Soil Science and Environmental Impact Mitigation.  During my first term on the Recycle Colorado Board Of Directors I fell in love with what Recycle Colorado does and at the future possibilities. I currently work as a Manufacturing Executive with Republic Services where I partner closely with large Manufacturers across the Front Range providing waste, recycling and diversion solutions to support their own Corporate Sustainability Goals. My passion is connecting partners, members and others in our community to create recycling and waste diversion synergy.
---
 Jennifer Richardson, Mesa County Landfill (Grand Junction, CO)
Jennifer Richardson is the Solid Waste and Sustainability Division Director for Mesa County. She is responsible for the management and leadership of Mesa County's complex solid waste management system. Including strategic planning, development, and implementation of existing and new programs at the Solid Waste Management Campus. She enjoys educating the community on proper solid waste disposal and waste diversion. She prides herself on being a community resource and values collaborating with diverse public and private partners. She currently serves on the Colorado Department of Public Health and Environment's Pollution Prevention Advisory Board Assistance Committee and is an active member in Recycle Colorado's Western Slope Chapter. Jennifer received her Bachelor of Science degree in Environmental Science from Mesa State College. She is a certified Wetland Scientist, Stormwater Management Supervisor, Integrated Solid Waste Manager, and Manager of Landfill Operations. Jennifer is actively seeking a graduate degree in Philanthropic Leadership with a certificate in Environmental Policy from the University of Denver. She  understands that the decisions made by the Recycle Colorado Board potentially affect the environmental health and welfare of Colorado, and she aims to ensure Recycle Colorado remains an active and effective voice for sustainable waste management practices throughout the state.
---
 Jonathan Wachtel, City of Lakewood (Lakewood, CO)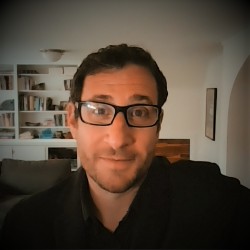 As Sustainability Manager for the City of Lakewood my primary responsibility is to foster thoughtful collaborations that address our environmental, social, and economic challenges to help realize our community's equitable and sustainable future.
In this capacity, I have managed numerous comprehensive planning projects including the development of Lakewood's Sustainability Plan. I created Lakewood's internationally recognized Sustainable Neighborhoods Program and have worked with local, regional, and national leaders across a range of topics advancing urban sustainability including climate action planning, sustainable development codes, renewable energy, zero waste, multi-modal transportation, and community engagement. This work has been recognized by the Harvard Kennedy School for Innovations in American Government, Bloomberg Philanthropies, C40 Cities, and the American Planning Association.
I have a BS from Colorado State University's Warner College of Natural Resources, and an M.S. in Urban and Regional Planning from the University of Colorado. I serve as the Chairman of the Board for the Sustainable Neighborhood Network and am a member of the University of Colorado Denver's Managing for Sustainability Advisory Council, Regional Air Quality Council Climate Advisory Group, and Recycle Colorado's Policy Committee.
I am a husband, father, cyclist, skier, musician, and backpacker and believer in curiosity, humor, and a good soundtrack.
Share this post: